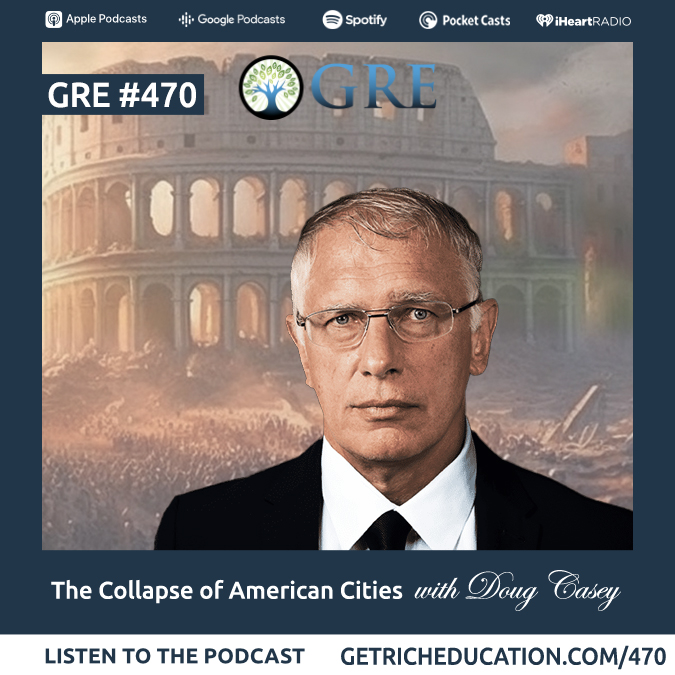 Crime, homelessness, poverty, immorality, theft and urban decay. What are US cities turning into?
NYC Mayor Eric Adams has said that 100,000 new migrants will destroy his city.
With business and residents moving out of many urban cores, property tax revenues decline. 
San Francisco's Union Square neighborhood has been especially hard hit. 60,000 people left SF county from 2020 to 2022. There's homelessness, crime, higher housing costs and more remote work. There are now shuttered storefronts. Nordstrom and Whole Foods closed there.
Vacant office buildings often can't be turned into residential housing. This accelerates decay and urban stagnation.
Author Doug Casey joins the discussion.
We discuss the "Defund the Police" movement.
The fall of Rome and Babylon are compared.
Learn what other nations think about America today. If America is so bad, why are migrants attracted to it?
We need to be mindful that nations, states, and cities all vary substantially by crime and demographics within them.
You're listening to the show that has created more financial freedom for busy people than nearly any show in the world.
Wealthy people's money either starts out or ends up in real estate. You need to become an investor, but you can't lose your time. Without being a landlord or flipper, you learn about strategic passive real estate investing to create generational wealth.
Become educated about real estate investing with GRE's 1-hour video course: Real Estate Pays 5 Ways.