92: Discover Your Investor DNA with Garrett Gunderson
Garrett Gunderson is our guest today. A polished and articulate speaker, he leads Wealth Factory to help you build wealth with limited risk. He helps you find spendable cash that you didn't even know you had. He tells you why 401(k) plans are awful. Want more wealth? Visit GetRichEducation.com and 1) Subscribe to our free newsletter, and 2) Receive Turnkey RE webinar opportunities. Listen to this week's show and learn:
02:33 Garrett was kicked off CNBC for telling the truth about stocks and diversification.
05:12 Where Garrett's "abundance mindset" began. His upbringing in coal-mining Price, Utah.
08:30 A millionaire is not financially wealthy. Think bigger.
11:04 "Financial planners" and "advisors" are just commission-based salespeople.
12:45 Myths to avoid.
15:15 Long-term, stocks return zero or post negative returns.
19:42 Cash flow matters more than net worth.
21:02 Your four types of expenses.
27:03 Discover your "Investor DNA."
30:33 "Budget" should be a swear word.
33:00 How Get Rich Education differs from Dave Ramsey.
34:59 401(k) plans are terrible.
46:10 Find Garrett at WealthFactory.com.
Resources Mentioned >
Resources Mentioned: WealthFactory.com CorporateDirect.com NoradaRealEstate.com MidSouthHomeBuyers.com GetRichEducation.com Want a free GRE logo decal? Just write a podcast review. Here's how at: iTunes, Stitcher, and Android. Send: 1) A screenshot of your review. 2) Your mailing address to: Info@GetRichEducation.com for your decal.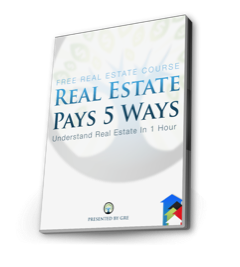 [et_bloom_inline optin_id=optin_18]