93: Is Single-Family Income Property The Best Investment Anywhere?
U.S. Single-Family Homes rented as income property could be the best investment class on earth today. Here's why, and here's how to be strategic about it. Want more wealth? Visit GetRichEducation.com and 1) Subscribe to our free newsletter, and 2) Receive Turnkey RE webinar opportunities. Listen to this week's show and learn:
02:15 Most people think mistakenly think "real estate investing" means "house flipping."
04:06 Keith is now a Contributing Author at Kiyosaki's Rich Dad Advisors blog.
06:35 The S&P 500 Index recently closed at an all-time high. Who cares?
08:50 Size of the U.S. single-family rental market.
10:15 Demographic demand for SFHs.
12:35 SFHs: low cost, time value of money, liquidity, divisibility, school district.
16:00 Buy in 3-5 geographic markets.
18:42 Good turnkey providers avoid property in "war zones."
23:04 Recession resistance.
23:42 Condominiums.
24:53 No common walls mean problems are confined.
25:57 Utilities, tenant quality, tenant psychology.
27:46 Autonomous cars and technology.
31:20 Rent-To-Value (RV) Ratios.
32:01 Single-Family Income Property "poetry."
Resources Mentioned >
Resources Mentioned: Keith's first Rich Dad Advisors blog article CorporateDirect.com NoradaRealEstate.com MidSouthHomeBuyers.com LittleRockTurnkey.com GetRichEducation.com Want a free GRE logo decal? Just write a podcast review. Here's how at: iTunes, Stitcher, and Android. Send: 1) A screenshot of your review. 2) Your mailing address to: Info@GetRichEducation.com for your decal.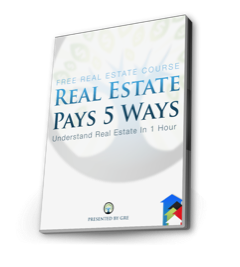 [et_bloom_inline optin_id=optin_18]