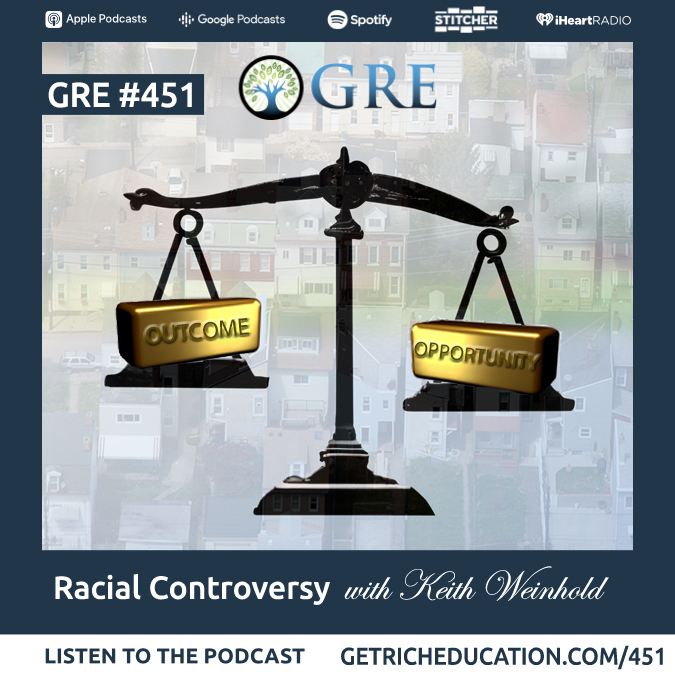 Did you expect to hear this about Black people? We have a discussion about equality in housing.
First, if you close your eyes and wake up in 10 years, where do you want to find yourself? I explore.
For some reason, investors want to time the real estate market, yet they dollar cost average into stocks. 
1% down payment mortgages are here.
Learn about the latest AI development. The maker of ChatGPT is developing "Worldcoin". It would verify if you're human by scanning your eyeballs. 
Finally, there's a long history of racial discrimination in both society and housing.
The Fair Housing Act—part of the Civil Rights Act of 1968—helped break down discrimination.
The Fair Housing Act protects people from discrimination on the basis of race, religion, national origin, sex, handicap, and family status when they are renting or buying a home, getting a mortgage, or seeking housing financial assistance.
Learn the difference between equality of opportunity and equality of outcome. The latter is difficult to administer.
Providing equal opportunity in housing is not just the law. It's the right thing to do. I explain why it actually benefits you.
Resources mentioned:
Show Notes:
Get mortgage loans for investment property:
RidgeLendingGroup.com or call 855-74-RIDGE 
or e-mail: info@RidgeLendingGroup.com
Find cash-flowing Jacksonville property at:
Invest with Freedom Family Investments. You get paid first: Text 'FAMILY' to 66866
Will you please leave a review for the show? I'd be grateful. Search "how to leave an Apple Podcasts review" 
Top Properties & Providers:
Best Financial Education:
Get our wealth-building newsletter free—text 'GRE' to 66866
Our YouTube Channel:
www.youtube.com/c/GetRichEducation
Follow us on Instagram:
Keith's personal Instagram:
You're listening to the show that has created more financial freedom for busy people than nearly any show in the world.
Wealthy people's money either starts out or ends up in real estate. You need to become an investor, but you can't lose your time. Without being a landlord or flipper, you learn about strategic passive real estate investing to create generational wealth.
Become educated about real estate investing with GRE's 1-hour video course: Real Estate Pays 5 Ways.