36: Big Problems and Opportunities Found at Keith's 8-plex
Released Jun 19, 2015
Keith's 8-plex has had its share of problems and opportunities since he bought it two years ago. See how he views a property with an "investor's eyes." Learn to avoid problems.   Listen to this week's show and learn:
01:27 A blogger calls Keith the "anti-Dave Ramsey."
04:44 The only "problem" with having millions of dollars in debt? It's wanting more.
06:48 Problems and operations at Keith's 8-plex building.
13:20 The trade-offs of owning a large lot along with an apartment building.
17:38 Adding income to your property by leasing space to a cell phone tower provider.
20:57 Big problems with the building's water well.
31:44 A major maintenance item needed repair. Not all building repairs provide the same returns.
34:45 The 8-plex's appreciation over two years is a 43% gain on the down payment, amplified with leverage.
Resources mentioned: www.InternationalCoffeeFarms.com (ICFC) One qualifies for the ICFC $1,000 discount per coffee parcel by submitting paperwork to ICFC by July 31, 2015. An additional 30 days is allowed to fund. New! Check out the beta version site at GetRichEducation.com Download the GRE Android App at Google Play and keep the GRE icon right on your phone's home screen! We would be grateful if you wrote a review! Here's how to write one at: iTunes, Stitcher, and Android.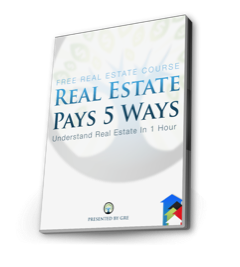 [et_bloom_inline optin_id=optin_18]