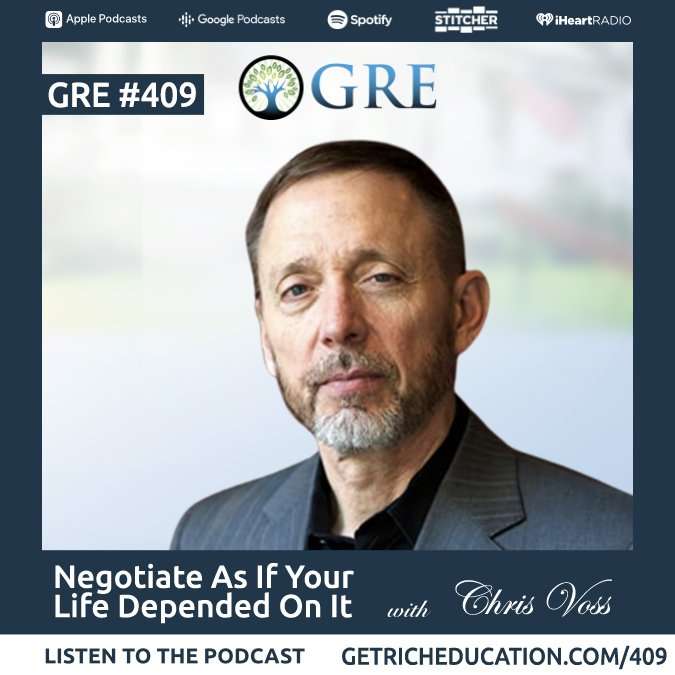 Is today's housing market healthy? "Yes" for rental property owners, existing homeowners, and sellers. "No" for renters, wannabe first-time home buyers.
"Unbalanced" is a better word to describe today's housing market.
I bought my first income property 20 years ago today.
In negotiation, emotions trump facts.
Chris Voss, former FBI hostage negotiator, joins us for real estate negotiation tips. 
If you need a decision from someone, get it in the morning before they have decision fatigue.
In a negotiation, try to get agreement. Don't try to get the other party to say "yes".
Chris likes to let the other side talk first.
Let "no" out slowly. A great way to say it is, "How am I supposed to do that?"
Self-deprecating humor can work in negotiation.
Learn how to motivate people to finish projects in a timely fashion for you.
Resources mentioned:
Show Notes:
Black Swan Group:
Mike Gundy rant "I'm a man. I'm 40.":
Get mortgage loans for investment property:
RidgeLendingGroup.com or call 855-74-RIDGE 
or e-mail: info@RidgeLendingGroup.com
JWB's available Florida income property:
www.jwbrealestate.com/gre or (904) 677-6777
To learn more about eQRPs: text "GRE" to 307-213-3475 or:
Available Central Florida new-build income properties:
Best Financial Education:
Get our free, wealth-building "Don't Quit Your Daydream Letter":
www.GetRichEducation.com/Letter
Our YouTube Channel:
www.youtube.com/c/GetRichEducation
Top Properties & Providers:
Follow us on Instagram:
Keith's personal Instagram:
You're listening to the show that has created more financial freedom for busy people than nearly any show in the world.
Wealthy people's money either starts out or ends up in real estate. You need to become an investor, but you can't lose your time. Without being a landlord or flipper, you learn about strategic passive real estate investing to create generational wealth.
Become educated about real estate investing with GRE's 1-hour video course: Real Estate Pays 5 Ways.