240: New 1st Lien HELOC (All-In-One Loan) with Caeli Ridge
More people are renting. The homeownership rate has declined to 64%, from 69% in 2005. 
Credit score "inflation" has occurred due scoring model changes and a strong economy.
The average FICO score is now 704, a record high.
GDP in Q1 grew 3.2% year-over-year, exceeding expectations.
A new program called the Home Select Loan (All-In-One Loan) operates similar to a 1st Lien HELOC.
Ridge Lending Group President Caeli Ridge & I discuss the details:
Line Of Credit for 30 years
80% LTV on home, 70-75% LTV on investment property
No principal payments due for ten years
Potential interest savings
Better liquidity
Interest rate based on LIBOR + a margin
Use the simulator to see how much interest you save vs. your current mortgage.
I bring you today's show from Dallas, TX.
__________________
Want more wealth? 
1) Grab my FREE E-book and Newsletter at: GetRichEducation.com/Book
2) Your actionable turnkey real estate investing opportunity: GREturnkey.com
3) Read my best-selling paperback: getbook.at/7moneymyths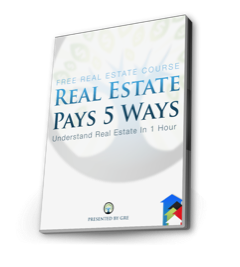 [et_bloom_inline optin_id=optin_18]