241: Multiply Your Wealth With 1031 Exchanges and Columbus, OH Market
Your equity is re-positioned when you make a 1031 Tax-Deferred Exchange.
All at once, you can:
Increase your cash flow
Increase your leverage ratio
Create arbitrage
Increase your velocity of money
Expand the value of your RE portfolio
Do it all with zero tax on the gains
Gain geographic diversity
Real estate capital gains tax is higher than many think: 15% – 23.8% Federal, plus State of up to 13.3%, plus Depreciation Recapture.
Californians could pay 37%+ in capital gains tax.
Fortunately for real estate investors, you can defer all of these taxes with a 1031 Tax-Deferred Exchange.
We discuss your 45-day and 180-day timelines, "like-kind", your Qualified Intermediary, and 1031 traps to avoid.
Columbus, Ohio could potentially be a wise place to exchange your equity into.
Why Columbus?
Ohio's largest city and capital
Fortune 500 companies
High rents & low purchase prices
Growing city
Family-friendly suburbs
Low cost of living with good incomes
14th-largest U.S. city
SFR Rents $800 – $1,300, Prices $80K – $150K
This provider has turnkey rehab operations integrated with management so that you can buy an "all-done-for-you" single-family rental property
Connect with the provider and get their Columbus Investor Report here: www.getricheducation.com/columbus.
__________________
Want more wealth?
1) Grab my FREE E-book and Newsletter at: GetRichEducation.com/Book
2) Your actionable turnkey real estate investing opportunity: GREturnkey.com
3) Read my best-selling paperback: getbook.at/7moneymyths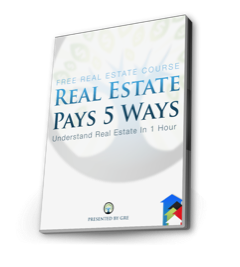 [et_bloom_inline optin_id=optin_18]