239: Quitting Your Job and GRE Listener Anna Ferntheil
If you make $110K per year unfulfilled, would you leave that job to make $78K fulfilled? Commentary.
Learn how to put only a 5% down payment on your home, get a great interest rate with conventional financing and pay zero monthly Private Mortgage Insurance (PMI).
GRE Listener Anna Ferntheil joins us. She is a former co-worker of mine at the State Department Of Transportation.
Still at her day job, Ferntheil has bought her first two turnkey properties in Ohio at GREturnkey.com, totalling about $400 of total monthly cash flow.
Rather than "trading her time for dollars" for decades, she's building passive income streams through real estate.
She now "thinks different".
Ferntheil stresses the influence of associating with like-minded people.
She's also investing in our referred Private Money Lending program, cash-flowing agricultural real estate, and moving her retirement to an eQRP (Enhanced Qualified Retirement Plan).
You don't want "job security"; you want freedom. Security is the opposite of freedom.
Today's show is coming to you from Anchorage, AK. Next week, I'll be in Dallas and Houston, TX. The following week, Guatemala City, Guatemala. After that, Portland, OR.
__________________
Want more wealth?
1) Grab my FREE E-book and Newsletter at: GetRichEducation.com/Book
2) Your actionable turnkey real estate investing opportunity: GREturnkey.com
3) Read my best-selling paperback: getbook.at/7moneymyths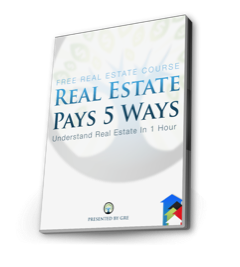 [et_bloom_inline optin_id=optin_18]