Joe Biden's economic plan for real estate investors is detailed.
Expect: higher income tax, killing the 1031, extended eviction & foreclosure moratoriums, $15 minimum wage, $15K first-time homebuyer tax credit, more stimulus checks.
Can landlords still evict tenants for non-payment of rent? Yes. I explain how.  
With all this money printing, I expect inflation to stay low due to low velocity.
Ken McElroy joins me again today. He's the Rich Dad real estate advisor.
Migration patterns per U-Haul favor these top 5 states: TN, TX, FL, OH, AZ. #1 for out-migration last year was CA.
72% of people move within the same state, per Ken.
Today's tenant trends: Larger units, security gates, pets, outdoor lighting, small yards, remote rent collection. Proximity to central business districts is less important. Pets attract seniors.
Ken has increased income by embracing pets, reduced expenses by requiring that tenants have Renters Insurance.
Learn about how he handled recessionary apartment income disruptions for his investors.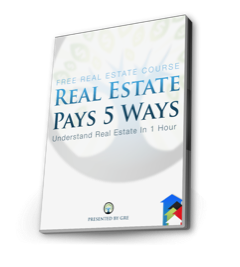 [et_bloom_inline optin_id=optin_18]