223: Real Estate & Stock Predictions, Pools vs. Streams, Live Before You Die
You must build streams of income, not pools of income. Learn why. Then we recap what really happened in 2018, and predict how that affects you in the next couple years. Real estate up 5.5%, Dow and S&P down 6%, NASDAQ down 4% year-over-year. Learn how stock and bond movements affect mortgage rates. Next week, business mogul Jim Rogers joins us. Finally, will you "Live Before You Die"? (Lyrics to this segment below.)
Want more wealth? 1) Grab my free newsletter at: GetRichEducation.com 2) For actionable turnkey real estate investing opportunities: GREturnkey.com 3) Read my new, best-selling book: GetRichEducation.com/Book Listen to this week's show and learn:
02:13 Your ROI.
03:54 If your property never appreciates or pays you, here's how you profit.
07:08 Leveraging inflation, not appreciation.
13:10 Cleveland cash-flowing property.
15:33 Matt Theriault joins us.
22:25 Retirement. Piles vs. streams of income.
29:12 Flipping vs. Investing.
31:08 Markets and teams.
35:42 You must act.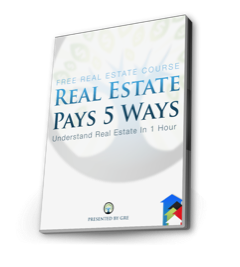 [et_bloom_inline optin_id=optin_18]