222: Critical Mistakes To Avoid With Properties And Tenants
Learn how to reduce vacancy and turnover cost in your property. Nationally, the rental vacancy rate is 7 to 8%. If you increase occupancy from 90% to 94%, that's just 4%. But this could boost your CASH FLOW 20%. Increase occupancy by avoiding properties with functional obsolescence. Avoid high turnover cost by owning 1,500 sf single-family homes, not 2,800 sf homes. Learn more about investing in northwest Indiana's 1% rent-to-value ratio turnkey property at www.GetRichEducation.com/Chicago. Learn how to fit the property to the tenant. Find the best questions to ask both turnkey sellers and property managers.
Want more wealth? 1) Grab my free newsletter at: GetRichEducation.com 2) For actionable turnkey real estate investing opportunities: GREturnkey.com 3) Read my new, best-selling book: GetRichEducation.com/Book Listen to this week's show and learn:
02:52 How to find area vacancy rates.
04:01 How to reduce vacancy with your lease agreement.
05:18 Importance of occupancy.
09:45 How to start right.
10:50 Avoiding functional obsolescence.
13:42 Avoiding larger SFHs.
18:18 Remodeling trends.
20:45 Handling late rent payments.
22:30 Tenant-property fit.
26:22 Best questions to ask a turnkey seller.
28:56 How to interview a Property Manager.
35:16 Geographic arbitrage in northwest Indiana, "Chicagoland".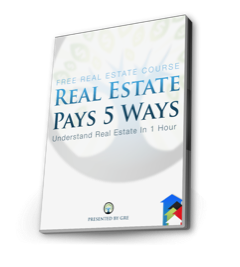 [et_bloom_inline optin_id=optin_18]