Today, available homes are as scarce as a rare earth mineral. 
Under 500K homes are available for sale today, well below the historic 1M-1.5M at any given time Source: Federal Reserve.
High demand exists independent of low inventory.
Developers and homebuilders need years to help us build our way out.
The development team of Rob Fuller and Jared Garfield tell us how today's developers cope with the rising cost and unpredictable supply of: copper, lumber, PVC and other building materials.
Their project in Colorado Springs, CO is in the path of progress. In 2019, U.S. News & World Report named the area the #1 Economy In America.
The Denver Post stated that by 2050, Colorado Springs will be larger than Denver. (Wow)
The project is 800 acres of higher-end homes on 2.5-acre lots. Homes start in the high $600Ks. That does not work for cash flow via direct ownership.
This is not "spec building". Homeowners have already funded with non-refundable earnest money.
You can project a construction loan to the project yourself. Cash-on-cash returns are 9% to 15%, depending on the investment amount. $100K minimum. Learn more about this project at www.GetRichEducation.com/ColoradoSprings. 
Investors have substantial guarantees and financial buffers. 
This is an A+ real estate asset class.
You can view weekly project drone footage. On-site visits are available. I might attend one where you could meet me in-person in Colorado Springs.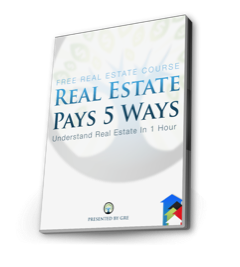 [et_bloom_inline optin_id=optin_18]