Three reasons NOT to buy income property: 1) It is illiquid. 2) Speculative mania without cash flow. 3) You want zero involvement.
With that understanding, direct ownership of rental real estate still has the best risk-adjusted return today.
President Biden wants to keep people in their homes. He doesn't want residents removed from their homes under his watch – both homeowners and renters.
Higher mortgage interest rates lead to both higher prices and lower supply. This is counterintuitive to many. I explain why. 
The last six times that interest rates rose in America, housing prices rose too.
I read the menu prices from McDonald's restaurant in 1974. It makes inflation's effect apparent.
Then Ken McElroy joins me. Together we discuss how inflation affects consumers and real estate investors from an in-person video at his Scottsdale, AZ office.
Ken reminds us how high inflation can go. It was 15% for a time in the 1980s.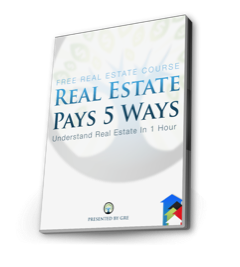 [et_bloom_inline optin_id=optin_18]