65: What's Better? Single Family Home or Multifamily Apartment Investing
Released Jan 08, 2016
There are numerous pros and cons of both Single Family Home Investing vs. Multifamily Apartment Investing. What's better for you? At the end of the show Keith selects which one he believes is better for 2016 and 2017. Want more wealth? Visit GetRichEducation.com and 1) Subscribe to our free newsletter, and 2) Receive Turnkey RE webinar opportunities. Listen to this week's show and learn:
01:18 Single family homes attract better tenants than apartments. Here's a new way to think about this.
04:16 The best investment that Keith plans to make in 2016 is next month's Investor Summit At Sea.
09:56 Property cost.
10:19 School district.
10:53 Interest rates.
11:15 Here in 2016, it's now easier to get loans for more than 10 single family homes.
11:55 Property Maintenance, Utilities, Property Management.
14:22 Cash Flow, Location.
18:33 Tenant quality, tenant psychology, tenant turnover.
22:02 Appreciation rates in both property types.
23:00 Management fees, asset liquidity, your level of control.
26:56 Exit Strategy – your options for selling both property types.
30:09 Keith selects which property type he thinks is better in 2016 and 2017.
Resources Mentioned >
Resources: GetRichEducation.com/Events – Learn about The Real Estate Guys Investor Summit At Sea. MidSouthHomeBuyers.com or call (901) 217-4663 for Top-Notch Turnkey Rental Properties. NoradaRealEstate.com or call (800) 611-3060. Your Premier Source for Nationwide Turnkey Cash-Flow Investment Property. GetRichEducation.com – that's where to subscribe to our free newsletter, receive turnkey real estate webinar opportunities, and see all Events. Download the GRE Android App at Google Play to keep the GRE icon right on your phone's home screen! We would be so grateful if you wrote a review! Here's how to write one at: iTunes, Stitcher, and Android. To get a free GRE logo decal for your review, send: 1) A screenshot of your review. 2) Your mailing address to: Info@GetRichEducation.com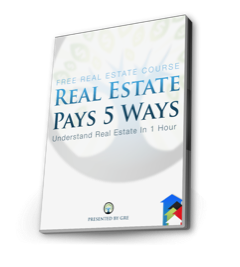 [et_bloom_inline optin_id=optin_18]