178: Fox News Anchor Grills Keith On Real Estate Investing – with Clayton Morris
The media – a FOX News Anchor – asks me about Get Rich Education wealth-building principles. Yes! Rather than asking questions, I'm the one being interviewed here. I tell the interviewer why getting your money to work for you will NOT create wealth. In real estate, I tell you why your ROI typically goes down after Year One. How to calculate a real estate rate of return; the differences between poor, middle class, and wealthy; being bold; increasing income, and more is discussed. The interviewer, Clayton Morris, is an experienced real estate investor himself. If you want to buy income property: 1) Start at RidgeLendingGroup.com to see how much property you qualify for. 2) Find reputable turnkey property providers at GREturnkey.com.
Want more wealth? 1) Grab my free newsletter at: GetRichEducation.com 2) For actionable turnkey real estate investing opportunities: GREturnkey.com 3) Read my new, best-selling book: GetRichEducation.com/Book Listen to this week's show and learn:
03:48 Interview begins with longtime Fox News Anchor, Clayton Morris, begins.
05:00 Be bold.
07:26 Increase income. This is available to anybody – no certification or degree needed.
11:56 My first four-plex, bought for $295,000 in 2002.
14:25 Self management vs. professional management.
16:30 Leverage.
19:01 Why it's a good time to be a RE investor.
20:39 Lower middle class neighborhoods.
26:42 How RE investors actually get paid five ways simultaneously.
39:32 Why your ROI typically goes down after Year One.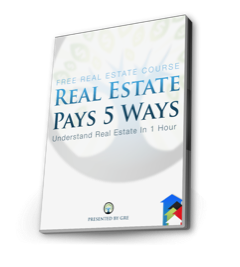 [et_bloom_inline optin_id=optin_18]