179: Why Money Is An Abundant Resource, Your Velocity Of Money, Uber Kills Parking
Money is an abundant resource. I tell you why. When you're looking to move accumulated equity, should you do a: 1) Straight sale. 2) 1031 Tax-Deferred Exchange. 3) Cash-out refinance. Avoid lazy money. My personal internet bill is $145, cable $126, phone around $100. Who cares? You learn how much I like to spend on a hotel. Uber and Lyft are killing the parking business. Learn how to estimate rental property operating expenses.
Want more wealth? 1) Grab my free newsletter at: GetRichEducation.com 2) For actionable turnkey real estate investing opportunities: GREturnkey.com 3) Read my new, best-selling book: GetRichEducation.com/Book Listen to this week's show and learn:
00:52 Wealthy people's money either starts in RE or ends up in RE.
02:03 Listener question about 1031 Exchange vs. Cash-Out Refinance.
13:20 Lazy money.
15:04 Other podcasts.
16:09 Free book.
19:11 More on Dave Ramsey.
20:26 Why money is an abundant resource.
24:36 "Uber Really Is Killing The Parking Business".
29:18 Residential real estate is here to stay.
30:07 "Return On Life" and passivity.
32:47 Don't underestimate rental property expenses.
Resources Mentioned >
Resources Mentioned: Article: Uber Is Killing The Parking Business GRE Video: Operating Expenses GRE Book: 7 Money Myths Podcast: The Real Estate Guys Podcast: Cashflow Ninja Podcast: The Real Estate Way Mortgage Loans: RidgeLendingGroup.com Cash Flow Banking: ValhallaWealth.com Find Properties: GREturnkey.com Education: GetRichEducation.com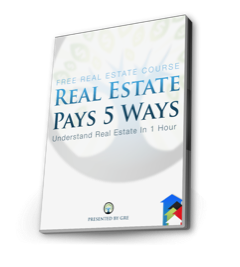 [et_bloom_inline optin_id=optin_18]