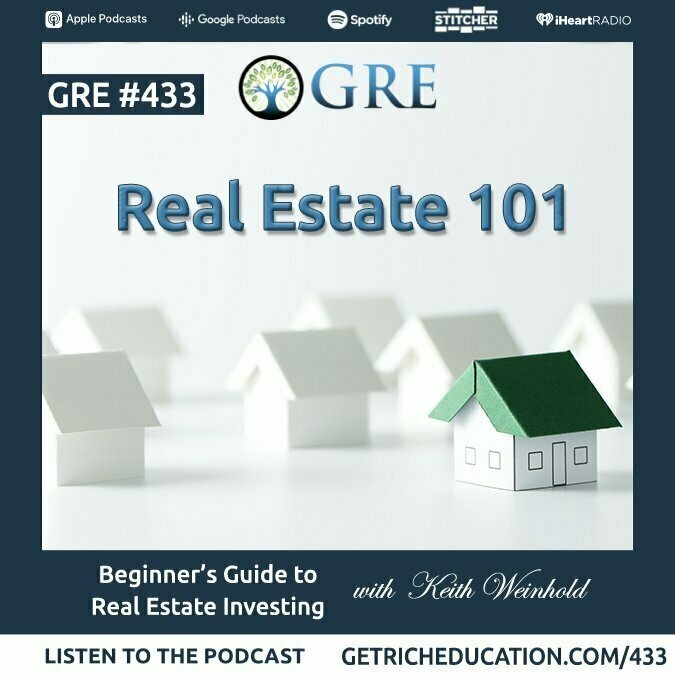 Learn the beginner's mistakes to avoid.
Is setting up a real estate LLC even worth it?
Learn how to build the right credit score for a mortgage loan, including why you actually don't want a score over 800.
If a cash flowing property is so great, why would anyone sell it to you? I outline a myriad of reasons.
Should you make a lowball offer to a real estate seller? Learn negotiation techniques.
Earnest money procedures are covered.
The real estate buying process is slow. From the time that you make the offer, it can often take over 30 days to close the deal.
Once your offer is accepted, I recommend a professional third party inspection. It can cost you $300 to $500 for a single-family income property up to $1,000 for a fourplex inspection.
I cover property appraisals and how they verify the quality of the bank's collateral.
Learn how to get a good feel for your property manager and what their duties are. 
I discuss the Management Agreement between you and your manager.
Be sure to tell your insurance provider that this is a rental property, not your primary residence.
A mobile notary meets you at your home, workplace, airport, or even a restaurant in order to complete the paper-and-ink closing process. This wraps up the deal.
Get started with income property at: GREmarketplace.com.
For free coaching to help get you started, contact our free Investment Coach, Naresh, at: GREmarketplace.com/Coach
Resources mentioned:
Show Notes:
Get mortgage loans for investment property:
RidgeLendingGroup.com or call 855-74-RIDGE 
or e-mail: info@RidgeLendingGroup.com
Analyze your RE portfolio at (use code "GRE" for 10% off):
Memphis property that cash flows from Day 1:
I'd be grateful if you search "how to leave an Apple Podcasts review" and do this for the show.
Top Properties & Providers:
Best Financial Education:
Get our wealth-building newsletter free—text 'GRE' to 66866
Our YouTube Channel:
www.youtube.com/c/GetRichEducation
Follow us on Instagram:
Keith's personal Instagram:
You're listening to the show that has created more financial freedom for busy people than nearly any show in the world.
Wealthy people's money either starts out or ends up in real estate. You need to become an investor, but you can't lose your time. Without being a landlord or flipper, you learn about strategic passive real estate investing to create generational wealth.
Become educated about real estate investing with GRE's 1-hour video course: Real Estate Pays 5 Ways.