107: Garrett Sutton | Protect Your Real Estate with LLCs
Rich Dad Advisor Garrett Sutton is our guest today. His firm, Corporate Direct, offers smart asset protection and simplifies what seems complex. Keith is back in Anchorage, AK for today's show. Want more wealth? Visit GetRichEducation.com and 1) Subscribe to our free newsletter, and 2) Find turnkey real estate investing opportunities. Listen to this week's show and learn:
02:12 Rely on your team. You don't need to know everything.
04:52 "12 Reasons It's A Great Time To Be A Real Estate Investor."
11:20 Garrett Sutton interview begins.
12:45 Charging orders.
14:48 States offer different protections. You can "borrow" from the best state's protection.
17:05 Texas asset protection.
22:24 Protecting yourself when you own real estate in multiple states.
25:04 Equity stripping.
26:18 Why Garrett wrote his new book, Toxic Client.
28:12 "Entitlementia."
31:24 Why many attorneys get asset protection wrong.
33:18 When Robert Kiyosaki was famously sued, Here's how Garrett protected him.
34:14 Corporate Direct's affordable fees. $695, or $595 for GRE listeners.
Resources Mentioned >
Resources Mentioned: CorporateDirect.com | Phone Corporate Direct 1-800-600-1760 | Amazon: Toxic Client book | Entitlementia.com | NoradaRealEstate.com | RidgeLendingGroup.com | GetRichEducation.com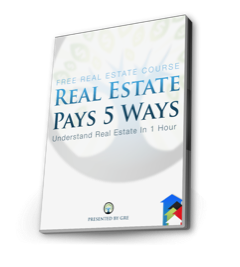 [et_bloom_inline optin_id=optin_18]