45: Smart Street-Level Techniques For Dealing With Tenants (also Four-Plex 2 of 2)
Released Aug 21, 2015
Your tenant secures your investment property's income stream. It is crucial that either you or your manager screens and manages tenants appropriately. Listen to this week's show and learn:
01:18  Whether you desire turnkey rental properties or self-managed property, you'll learn today.
03:59  How to buy your income property while keeping maximum cash in your pocket.
06:48  With your tenants, why you should: "Be friendly. Not friends." Tenant psychology.
08:05  A smart way to increase the chance that the tenant pays you rent on time.
12:20  The exact 7-word sentence that you tell late-paying tenants when they've violated law. This saves you money and grief.
15:57  A landlording technique to help separate your emotions from business.
19:09  An example of how giving to tenants can promote good will in your entire building.
21:18  Screening prospective new tenants.
35:20  Maintaining your rental units.
36:42  Over the longer-term, be a Real Estate Investor rather than a Property Manager.
38:35  More comments on an owner-occupied four-plex.
39:54  Symbolism in the "GRE money tree" logo.
41:05  As a housing provider, you have a responsibility.
LEARN MORE
Resources mentioned: MidSouthHomeBuyers.com or call (901) 217-4663 for top-notch turnkey rental properties. Visit GetRichEducation.com to subscribe to our free newsletter or see all Events. Download the GRE Android App at Google Play to keep the GRE icon right on your phone's home screen. We would be so grateful if you wrote a review! Here's how to write one at:iTunes, Stitcher, andAndroid.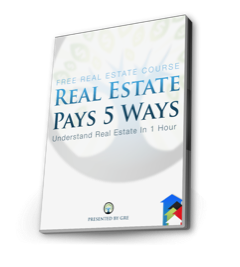 [et_bloom_inline optin_id=optin_18]