44: How A Four-Plex Building Can Be Your Massive Wealth Generator (1 of 2)
Released Aug 14, 2015
A four-plex apartment building can be your major wealth catalyst with an FHA loan and your small 3.5% down payment.   Live in one of the four units and rent out the other three. It's exactly how Keith began investing in real estate.
03:05  Why a four-plex rather than another property type?
04:35  How to put as little as a 3.5% down payment on a four-plex apartment building with an FHA loan.
06:19  Common objections to owning a four-plex this way.
09:28  Different four-plex layouts – townhouse style vs. apartment style.
12:32  Do you live in a geographic market favorable to "owner-occupying" a four-plex? Here are some indicators.   14:30  Running the numbers.
16:09  Leverage creates wealth for you in an appreciating environment. But if the market loses value, leverage can become difficult for you.
20:48  Preparation: how to position your affairs to buy a four-plex.
23:35  Property selection considerations.
26:46  How to structure your purchase offer with the seller to your advantage.
30:25  By buying a four-plex, you're starting off bigger than most well-known real estate investors have. Most people simply don't consider buying four-plexes with FHA loans.
LEARN MORE
Resources mentioned:   MyFico.com   TheLandGeek.com/GRE and MidSouthHomeBuyers.comVisit our website at GetRichEducation.com to subscribe to our newsletter or see all Events.Download the GRE Android App at Google Play and keep the GRE icon right on your phone's home screen!We would be grateful if you wrote a review! Here's how to write one at: iTunes, Stitcher, and Android!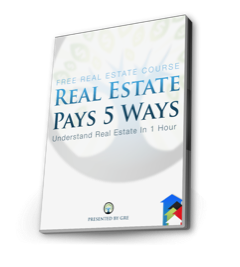 [et_bloom_inline optin_id=optin_18]