76: Wire Your Mind For Knowledge
Your #1 investment is your own education. Discover how to retain more of what you learn as an investor. Want more wealth? Visit GetRichEducation.com and 1) Subscribe to our free newsletter, and 2) Receive Turnkey RE webinar opportunities. Listen to this week's show and learn:
01:10 People will pay you 30% of their income to live somewhere.
04:38 Affordability will be a problem for future renters.
06:14 Robert Kiyosaki.
07:55 Cone Of Learning.
10:20 A brand new way for you to learn.
11:50 You need to get on the coin's edge.
13:20 Why you need information, not mere affirmation.
15:37 Keith just did something many would consider crazy.
17:45 Be the worst investor in the room.
18:24 Jim Rickards' interest rate prediction.
19:40 Self-directed IRAs.
21:39 Tom Hopkins: Why you need to be a master asker.
24:06 Why agricultural RE investing is a great opportunity.
Resources Mentioned >
Resources: NoradaRealEstate.com or call (800) 611-3060. Your Premier Source for Nationwide Turnkey Cash-Flow Investment Property. RidgeLendingGroup.com or 1-855-74-RIDGE. Call them today. Why? They specialize in income property loans & can finance up to 35 rental properties for you. GetRichEducation.com/Coffee – Get the free report on cash-flowing coffee farmland, with parcels titled to you. Fiverr.com | Upwork.com | HireMyMom.com – Where Keith outsources his tasks. GetRichEducation.com – that's where to subscribe to our free newsletter, receive turnkey real estate webinar opportunities, and see all Events. Download the GRE Android App at Google Play to keep the GRE icon right on your phone's home screen! Want a free GRE logo decal? We would be so grateful if you wrote a review! Here's how to write one at: iTunes, Stitcher, and Android. Send: 1) A screenshot of your review. 2) Your mailing address to: Info@GetRichEducation.com We'll send you a GRE logo decal.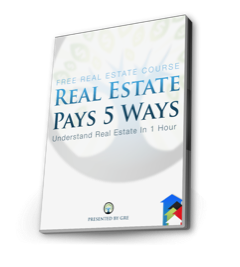 [et_bloom_inline optin_id=optin_18]