299: Turnkey Behind-The-Scenes, Predictable Cash Flow via Private Lending
Turnkey RE providers must acquire distressed property at a discount in order to stay in business.
We go behind-the-scenes and see how these companies really operate.
They take risks, maintain relationships with myriad parties, coordinate contractors, bear holding costs, buy & store materials, screen & place tenants, and operate a management division.
It's a ton of work that investors can outsource to turnkey providers. They are professional fix & flippers. 
The "consumer-profit chain" helps you understand this.
Dani Lynn Robison of Freedom Real Estate Group near Dayton, Ohio offers private lenders like you 8-10% cash-on-cash returns at www.GetRichEducation.com/Lending
The funds are used to purchase and rehabilitate distressed property. They're transformed into turnkey property.
Your loan collateral is tied to a specific address. A note and mortgage is produced. You have first lien position.
This provider has performed 300+ fix-and-flips since 2015.
Get the report and connect with the provider for predictable 8-10% cash returns for four to twelve month terms at: www.GetRichEducation.com/Lending  
Minimum investment amount is $50K. You DON'T need to be an accredited investor.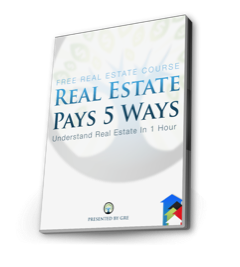 [et_bloom_inline optin_id=optin_18]