254: Grow Rich In Your Sleep
If I pay you $114 an hour to mow my lawn, could you get wealthy that way?
No. You'd have to work all 8,760 hours in a year just to make your first million.
Invest.
The definition of investing is: "To expend money with the expectation of achieving a profit."
Then, are stocks, bonds, gold, your home, vacations, or income properties … investments? I discuss.
Damion Lupo, expert eQRP Administrator, joins us. Learn more by texting "QRP" in ALL CAPS to 72000.
You can have five simultaneous profit centers with income property:
Leveraged Appreciation.
Cash Flow.
Return On Amortization.
Tax Benefit.
Inflation-Profiting.
To get ahead, you must give your money multiple jobs. That's five in this case.
If you're new to this: risk and frustration still exist in real estate. Your best-laid plans will be derailed sometimes.
It's not "get rich quick". But most people never acquire wealth at all.
Why switch your retirement plan to an eQRP?
$55,000 annual contribution limit for single, $110,000 for married couples.
Invest in real estate, hard assets, nearly anything.
Creditor protection.
eQRP setup has less red tape setup than SDIRAs.
$50,000 line of credit.
Avoid UBIT tax. 
Learn more about the eQRP from Total Control Financial by texting "QRP" in ALL CAPS to 72000.
__________________
Want more wealth?
1) Grab my FREE E-book and Newsletter at: GetRichEducation.com/Book
2) Your actionable turnkey real estate investing opportunity: GREturnkey.com
3) Read my best-selling paperback: getbook.at/7moneymyths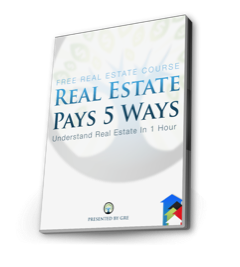 [et_bloom_inline optin_id=optin_18]