220: Two Podcast Hosts Debate Me About Wealth
Financially-free vs. debt-free. Pick a side. In this interview and debate, I'm on the financially-free side. Two podcast hosts are on the debt-free side. Financially-free means doing what you want to do, when you want to do it. Debt-free means that you don't owe anyone anything. Can't you just pick both? Well, being on the debt-free side often means taking a step away from financially-free. Host Seth Williams and co-host Jaren Barnes run REtipster.com and the REtipster Podcast.
Want more wealth? 1) Grab my free newsletter at: GetRichEducation.com 2) For actionable turnkey real estate investing opportunities: GREturnkey.com 3) Read my new, best-selling book: GetRichEducation.com/Book
Listen to this week's show and learn:
03:42 Example on why home equity is unsafe, illiquid, and ROI-zero.
05:30 Interview begins.
08:15 Average of the five.
10:02 Wealthy | Middle Class | Poor
12:46 Stop looking at property.
22:50 Is today a good time to buy real estate?
28:29 Financially-free vs. debt-free.
50:35 Reasons to avoid leverage.
52:58 Rising HELOC rates.
54:21 Long-term commitments.
58:27 "The Godfather Of Real Estate", Bob Helms, and friend John Collins on debt.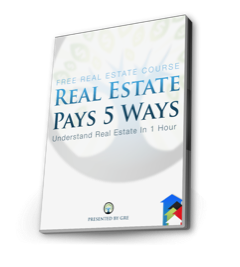 [et_bloom_inline optin_id=optin_18]