144: Cash Flow Market Profile: Indianapolis, Indiana
In an economic crash, a great place to be positioned is in low-cost housing within a diversified metro market like Indianapolis, Indiana. Learn more at: GetRichEducation.com/Indy Indianapolis has a remarkable combination for investors: investor-advantaged property, a diversified economy, population growth, low unemployment, a business-friendly environment, low-cost housing, stable Indiana state finances, and more. Indianapolis' business drivers are in some of the most diverse and necessary sectors: healthcare, finance, technology, education, and more. Amazon has set up an enormous distribution center in Indianapolis due to its central geographic location. Today's guest offers turnkey cash-flowing real estate in Indianapolis. Grab Get Rich Education's new book at GetRichEducation.com/Book
Want more wealth? Visit: 1) www.GetRichEducation.com to grab our free newsletter. 2) www.GREturnkey.com for actionable turnkey real estate investing opportunities. Listen to this week's show and learn:
00:45 In an economic crash, low-cost housing can be a safe place to be invested.
06:42 Our guest was led to Indianapolis for: cash-flowing real estate, a diversified economy, population growth, low unemployment, a business-friendly environment, low-cost housing, and stable Indiana state finances, and more.
08:42 Indianapolis' business drivers.
13:34 The State Of Indiana has a AAA credit rating and budget surpluses to help support business.
19:06 What if there's an economic crash soon?
24:07 Foreign buyers in Indianapolis.
28:40 Rent-to-value ratios in Indianapolis.
29:50 Vacancy rate.
32:22 Making a real estate field trip to Indianapolis.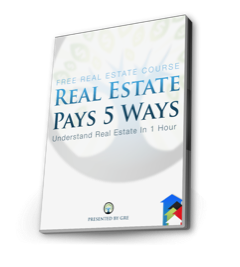 [et_bloom_inline optin_id=optin_18]