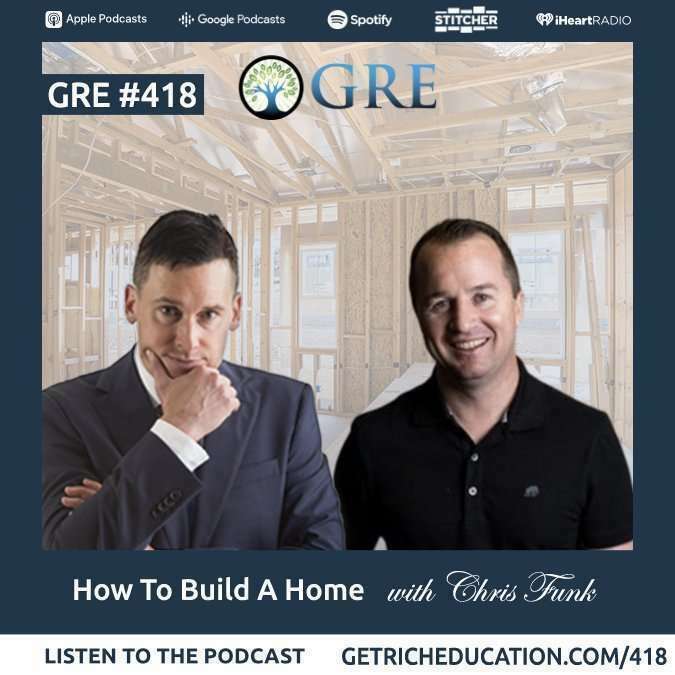 Homebuilder confidence is low. I talk to one today. Then, learn how a home is built.
Join our Jacksonville properties webinar Oct. 20th. Sign up free at: GREwebinars.com.
Text "GRE" to 66866 for our free "Don't Quit Your Daydream" e-mail letter.
After discussing the best place to invest today, learn how a home is actually built.
Learn how a home is built: zoning, land acquisition, permitting, engineering, drainage, clearing & grubbing, adding earth fill, soil compaction, trenching, adding sanitary systems, stormwater system, lift station, conduit, electrical, foundation, slab-on-grade, plumbing, framing, block, roof truss.   
Homebuilder confidence is low among those that sell to owner-occupants. That's due to higher mortgage interest rates. 
Among homebuilders that sell to investors, it's better. Why? Higher rates mean higher rents.
Tenant demand for fourplexes is strong. In inflation and a possible recession, more people must live frugally.
Get started with new-build Florida income property (SFR to fourplex) with today's guest at: GREmarketplace.com/Southeast.
Resources mentioned:
Show Notes:
Today's guest provider offers new-build Florida property at:
www.GREmarketplace.com/Southeast
Get mortgage loans for investment property:
RidgeLendingGroup.com or call 855-74-RIDGE 
or e-mail: info@RidgeLendingGroup.com
JWB's available Florida income property:
www.jwbrealestate.com/gre or (904) 677-6777
To learn more about eQRPs: text "GRE" to 307-213-3475 or:
Available Central Florida new-build income properties:
Analyze your RE portfolio at (use code "GRE" for 10% off):
I'd be grateful if you search "how to leave an Apple Podcasts review" and do that for this show.
Best Financial Education:
Get our free, wealth-building "Don't Quit Your Daydream Letter":
www.GetRichEducation.com/Letter
Our YouTube Channel:
www.youtube.com/c/GetRichEducation
Top Properties & Providers:
Follow us on Instagram:
Keith's personal Instagram:
You're listening to the show that has created more financial freedom for busy people than nearly any show in the world.
Wealthy people's money either starts out or ends up in real estate. You need to become an investor, but you can't lose your time. Without being a landlord or flipper, you learn about strategic passive real estate investing to create generational wealth.
Become educated about real estate investing with GRE's 1-hour video course: Real Estate Pays 5 Ways.