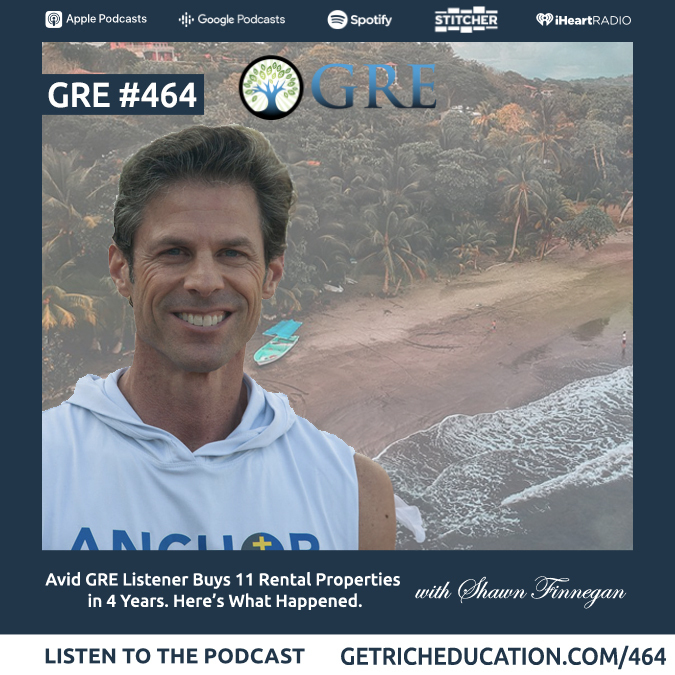 Today's guest, Shawn Finnegan, failed in California real estate investing pre-2008. But in 2019 he listened to GRE, came back, and succeeded.
He now benefits from $2,000 in monthly residual cash flow from 11 Memphis income properties. He wants a fourplex next.Shawn and his family moved from Los Angeles, CA to Costa Rica where he now lives financially-free.
He's a former abdominal model, appearing on magazine covers. He invented "The Anchor Gym" home gym system.By listening to GRE, he had the confidence to invest with our "Financially-Free Beats Debt-Free" mantra."Don't Quit Your Daydream" resonates with him most.
You're listening to the show that has created more financial freedom for busy people than nearly any show in the world.
Wealthy people's money either starts out or ends up in real estate. You need to become an investor, but you can't lose your time. Without being a landlord or flipper, you learn about strategic passive real estate investing to create generational wealth.
Become educated about real estate investing with GRE's 1-hour video course: Real Estate Pays 5 Ways.