226: You Need Multiple Income Streams, Real Estate Statistics & Facts
You're at risk with only one income stream. Federal government workers thought their income stream was "secure" until the recent shutdown. Recently, my friend was uprooted when his employer handed their family a job transfer (move or be fired). With only one income stream, you're beholden to one boss or one company's whims. You need multiple, durable passive income streams.
America uses its land in surprising ways:
4% is urban land.
41% is pasture & range land.
20% is crop land.
One company owns a timber stand nearly the size of West Virginia.
Surprisingly, America is becoming less mobile. Fewer people move homes annually. Effects discussed.
Want more wealth? 1) Grab my free newsletter at: GetRichEducation.com 2) For actionable turnkey real estate investing opportunities: GREturnkey.com 3) Read my new, best-selling book: GetRichEducation.com/Book Listen to this week's show and learn: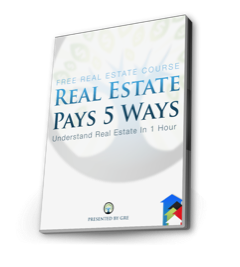 [et_bloom_inline optin_id=optin_18]