296: Pandemic-Era Property, The Geography Of Real Estate
College real estate is in deep trouble. 
Commercial leases of all types are in trouble because they often have 10-year terms. Who wants to make 10-year decisions today?
Residential B and C-class SFHs up to four-plexes in the suburbs make a lot of sense today.
We've had 33 recessions since 1860. They're common.
Mortgage rates hit all-time lows again, forbearance loosens, and entry-level housing supply is tight.  
Fed Chair Jerome Powell says negative interest rates aren't being considered.
He admits to printing money out of nothing (wow!) – and we listen to the audio.
Redfin CEO Glenn Kelman tells us about urban-to-suburban migration.
I discuss "The Geography of Real Estate", clearing up many misconceptions about U.S. geography.
Learn: Why the West Coast is warmer than the East Coast, the geography of property taxes and credit scores, NYC geography & air rights, Mississippi River importance, sinking cities, Texas facts, Pacific NW's sparse population, California and Alaska myths.  
Trivia question: What is the world's most populated island?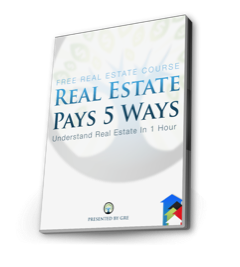 [et_bloom_inline optin_id=optin_18]