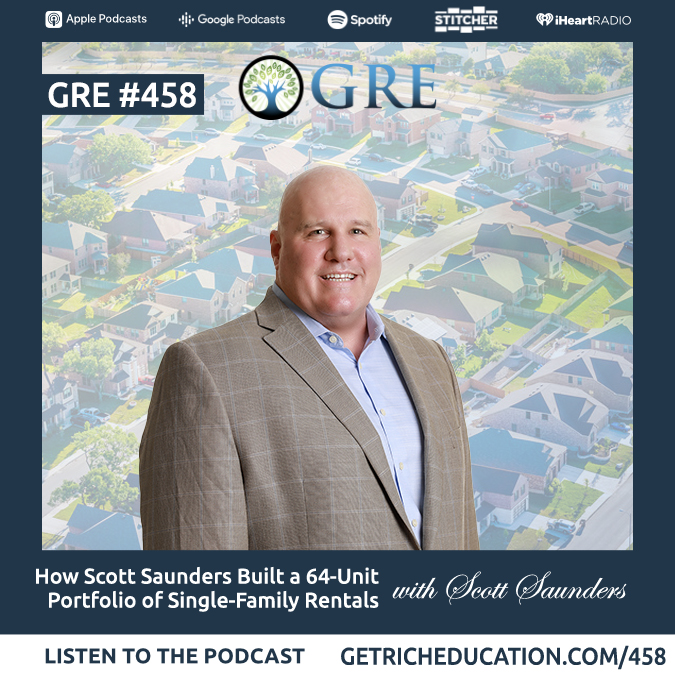 Get our newsletter free here or text "GRE" to 66866.
In this podcast episode, host Keith Weinhold introduces Scott Saunders, a successful real estate investor who shares his insights and experiences in building a portfolio of 64 single-family rental properties.
They discuss the advantages of investing in cash-flowing rental properties, the importance of focusing on cash flow in the early stages, and the benefits of single-family rentals compared to multifamily properties.
Scott also discusses his analysis of different markets for real estate investment and his approach to financing and leveraging his investments.
They emphasize the importance of seeking professional advice and using resources like GREmarketplace.com for wealth building.
You're listening to the show that has created more financial freedom for busy people than nearly any show in the world.
Wealthy people's money either starts out or ends up in real estate. You need to become an investor, but you can't lose your time. Without being a landlord or flipper, you learn about strategic passive real estate investing to create generational wealth.
Become educated about real estate investing with GRE's 1-hour video course: Real Estate Pays 5 Ways.