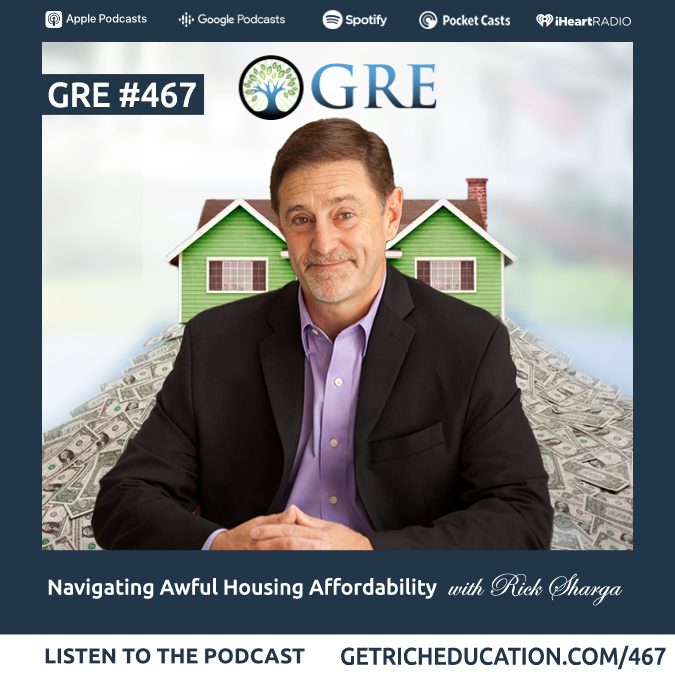 The Fed can raise interest rates, but they cannot create housing supply. 
Housing intelligence analyst Rick Sharga joins us for the second week in a row.
This housing market is awful for primary residence homebuyers. But at GRE Marketplace, you can still buy income properties with rates as low as 4.75%.
Rick tells us that the most prosperous markets now favor the: Midwest and Southeast, single-family homes, rental property investors with buy-and-hold strategies.
National home prices are appreciating modestly. Home sales volume is still down.
Investors now account for more than one-quarter of property purchases.
Mortgage delinquencies are near an all-time low.
Rick and I discuss why this market is so bad for flippers. 
High homeowner equity positions ($300K+) support this housing market. 
Resources mentioned:
Show Notes:
Rick Sharga's website:
Rick Sharga on X (Twitter):
Get mortgage loans for investment property:
RidgeLendingGroup.com or call 855-74-RIDGE 
or e-mail: info@RidgeLendingGroup.com
Invest with Freedom Family Investments. You get paid first: Text 'FAMILY' to 66866
Will you please leave a review for the show? I'd be grateful. Search "how to leave an Apple Podcasts review" 
Top Properties & Providers:
GRE Free Investment Coaching:
Best Financial Education:
Get our wealth-building newsletter free—
text 'GRE' to 66866
Our YouTube Channel:
www.youtube.com/c/GetRichEducation
Follow us on Instagram:
Keith's personal Instagram:
You're listening to the show that has created more financial freedom for busy people than nearly any show in the world.
Wealthy people's money either starts out or ends up in real estate. You need to become an investor, but you can't lose your time. Without being a landlord or flipper, you learn about strategic passive real estate investing to create generational wealth.
Become educated about real estate investing with GRE's 1-hour video course: Real Estate Pays 5 Ways.