187: 100-Year Mortgages and Qualifying For Income Property Loans with Graham Parham
A mortgage is a tool. Used responsibly, you can control 5x as much real estate with 20% equity than you can with a paid-off property. Risk is discussed. If I could, I would want 100-Year Mortgages rather than 30-Year Mortgages on my properties. You'll learn why. Graham Parham of Highlands Residential Mortgage joins us. He tell us the latest income property loan requirements today. We discuss conventional loans on 1-4 unit rental properties. Graham tells us about your Ability To Repay (ATR) factors that mortgage underwriters seek. We discuss your Debt-To-Income ratio limits, Reserve Requirements, interest rates today, credit scores, paying discount points, 30-year vs. 15-year mortgages, and appraisals.
Want more wealth? 1) Grab my free newsletter at: GetRichEducation.com 2) For actionable turnkey real estate investing opportunities: GREturnkey.com 3) Read my new, best-selling book: GetRichEducation.com/Book Listen to this week's show and learn:
00:57 You can own and control more real estate if you have loans on them.
02:08 What's the risk of borrowing?
03:26 100-Year Mortgages.
09:24 Qualifying for loans if you don't have "W-2" income from a day job.
11:57 Loans for foreign buyers that want U.S. income property.
13:18 Ten loans with 20% down.
13:49 Ability To Repay (ATR).
15:52 Debt-To-Income (DTI) ratio example.
16:23 Your reserve requirements.
19:13 Interest rates today.
21:18 A 740 credit score is the highest that can help you.
24:23 Paying discount points.
28:03 ARMs and 30 vs. 15-Year Mortgages.
30:45 Example of one paid-off property vs five with 5:1 leverage.
33:43 Appraisals.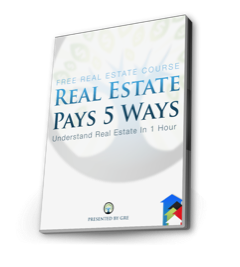 [et_bloom_inline optin_id=optin_18]