168: Permanent Tax Reduction For Real Estate Investors with Tom Wheelwright
Reduce your taxes by 10-40% in just three months. Rich Dad Tax Advisor Tom Wheelwright is back again to tell us how. Tom and I discuss the IRS' coveted Real Estate Professional designation – the benefits, what you must do, and what you must not do. If you outsource property management, will that prevent you from the RE Professional designation? Some U.S. states have annoyingly high transfer taxes. We discuss a strategy to avoid paying it.
Want more wealth? 1) Grab my free newsletter at: GetRichEducation.com 2) For actionable turnkey real estate investing opportunities: GREturnkey.com 3) Read my new, best-selling book: GetRichEducation.com/Book Listen to this week's show and learn:
01:02 Invest for income.
03:17 Real estate is a great tax shield.
08:00 Motivation and mindset behind tax reduction.
12:44 The tax code is a treasure map for deductions.
15:31 The Real Estate Professional designation.
20:22 Property management and the RE Professional designation.
24:28 Transfer tax in real estate.
27:34 Assets vs. Liabilities.
29:22 LLCs and transfer tax.
30:51 You can't reach your dream by paying high taxes.
Resources Mentioned >
Resources Mentioned: TaxFreeWealthAdvisor.com Tom's book: Tax-Free Wealth Real Estate Transfer Tax by state RidgeLendingGroup.com ValhallaWealth.com GREturnkey.com GetRichEducation.com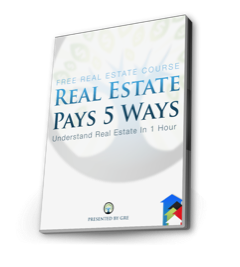 [et_bloom_inline optin_id=optin_18]