218: Increase Your Cash Flow Instantly With Private Money Lending
You can achieve 10.5% Cash-On-Cash Returns with debt investing. This way, you have greater passivity and stability than most equity real estate investing. You rent your money (not your property) to someone else with Private Money Lending. Their real estate is your collateral. You participate in the DEBT side rather than the EQUITY side of real estate investing. You have a fixed, predetermined rate of return. You are in first lien position. This means that if your borrower defaults, you can get paid back first. This is debt syndication. That simply means that a number of lenders make a loan on one construction project. Act and learn more: GetRichEducation.com/Lending
Most lending durations are 18-36 months. Typically, that's how long you receive a cash flow payment, with your principal returned at the end. Today's guest, John Larson, Managing Partner of American Real Estate Investments, tells us about debt syndication in the Dallas-Fort Worth market. Medical and office space are often developed, and 25-35 lenders on $2M-$4M properties are typical. If something goes wrong with a project, we discuss how you're repaid.
Want more wealth? 1) Grab my free newsletter at: GetRichEducation.com 2) For actionable turnkey real estate investing opportunities: GREturnkey.com 3) Read my new, best-selling book: GetRichEducation.com/Book Listen to this week's show and learn:
03:35 Before making a loan on someone else's real estate – here's what you must know.
05:24 First lien position, debt syndication.
08:12 Personal story of when I met John Larson.
10:25 Motivation for debt rather than equity investing.
12:48 Astounding strength of Dallas-Fort Worth, TX economy.
14:11 If something goes wrong, how does the lender (you) get repaid?
16:57 Who is debt investing ideal for? Cash, IRAs, 401(k)s.
21:23 How the developer identifies the right opportunity.
24:14 What if something goes wrong?
25:04 "Say I invest $100K, when and how am I paid?"
28:15 John is a new author. I wrote the book's foreword.
31:39 See if Private Money Lending is right for you at GetRichEducation.com/Lending.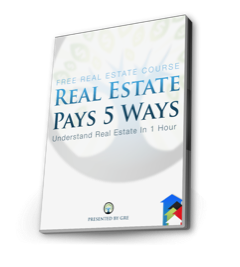 [et_bloom_inline optin_id=optin_18]