Will Rogers said, "Find out where the people are going and buy the land before they get there."
Florida in-migration has been a persistent trend since the late 1800s. Again, Florida led US in-migration between 2020 and 2021.
I interview a Florida property provider that I have heard other developers comment about, saying: "I don't know how they deliver such low prices."
You don't have to pay agent markups. Buy direct.
These are new-build SFRs up to four-plexes. Get the report and connect with the provider at: GetRichEducation.com/SunshineState  
These Build-To-Rent properties are in central Florida, including Palm Bay (halfway down the Atlantic coast), Ocala, The Villages (both nw of Orlando) and more.
Growth of industry has been both varied and substantial: medical, technology, finance, international trade, agriculture, aerospace, and more than just tourism. Amazon, Space X, and Blue Origin all have a substantial presence.
This is path of progress real estate investing.
Recent sample property: New-build SFR, 3/2/2, 1,400 sf, concrete block construction, $225K sale price and $249K appraisal. (Appraisals don't always exceed sale price; that's a wider gap than usual.)
Build-To-Rent advantages: everything is new, warranties, higher tenant retention, location, provider buys in bulk, built-in equity, lower insurance cost.  
These new-build properties are on both infill and contiguous lots on tracts of land.
SFR communities often have amenities like pickleball courts, swimming pools, and gyms.
Tenant demand is so high that this provider gets first & last month's rent for you in addition to security deposit.
Get actionable. New-Build Florida income property (with property management) is available here: GetRichEducation.com/SunshineState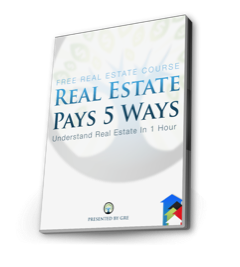 [et_bloom_inline optin_id=optin_18]