257: Spend Your Money … Lots Of It
Five benefits of spending your money are discussed.
(What – is this irresponsible?)
Keith Weinhold tackles the rarely-discussed benefits of money-spending:
You beat inflation.
You don't "lose" money; you spent it how you desired.
Ensure a better quality of life.
You help the economy exact where you want to.
Spending is more fun than saving.
Many are afraid to discuss the topic of spending.
Also discussed – what goes into home price appreciation, how inflation persists despite decades of technology, Millennials waiting for home prices to drop.
Back to spending:
Are "cheap" people annoying? 
School is irrelevant to wealth.
Don't cut expenses; increase income.
The only place you get money is from other people.
Buy top vacations, wellness & exercise, mattress, vision, shoes, dental, home renovation, unprocessed food, phone.
Spending is an investment in yourself.
Experiences vs. Stuff.
Money is fuel; it's only potential.
The $25,000 taco.
Giving to charity.
Benjamin Franklin: "Wealth is not his that has it, but his that enjoys it." 
Then, a discussion with our Tampa provider about finding the right rental property neighborhood. 
Join us on our upcoming Tampa Real Field Trip, Oct. 10th to 12th. Start at RealEstateFieldTrip.com. 
__________________
Want more wealth?
1) Grab my FREE E-book and Newsletter at: GetRichEducation.com/Book
2) Your actionable turnkey real estate investing opportunity: GREturnkey.com
3) Read my best-selling paperback: getbook.at/7moneymyths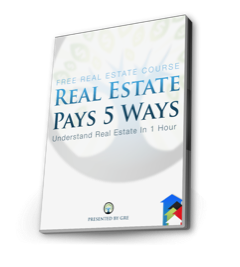 [et_bloom_inline optin_id=optin_18]