185: Marketing Your Real Estate, What Makes A Good Turnkey RE Provider
You learn how to market your property well. You will have more interested renters and buyers, better quality clientele, and more and better offers. Curb appeal, photography discussed. We discuss what makes a good turnkey RE investing provider, including how some property managers want your tenant to turn over so that they receive more leasing fees! Today's guest owns a company that builds and provides new construction turnkey RE, which is why they have available inventory today. (Yes, really: today.) I recently visited their offices. Many managers don't want to sign tenants to two and three-year leases because: 1) It's easier to find tenants that sign one-year leases. 2) Managers get fewer leasing fees. Learn why today's provider doesn't do that. We discuss cash flow, rates of return and appreciation rates in Jacksonville, Florida.
Want more wealth? 1) Grab my free newsletter at: GetRichEducation.com 2) For actionable turnkey real estate investing opportunities: GREturnkey.com 3) Read my new, best-selling book: GetRichEducation.com/Book Listen to this week's show and learn:
00:47 A well-marketed property means you have more interested renters and buyers.
03:16 Real estate photography.
08:53 Florida turnkey real estate.
12:30 The strength of the team.
16:23 New construction turnkey.
20:48 Tenant leases of 2 to 3 years duration.
26:46 Why property managers have an incentive to turn over tenancies.
29:38 Sales price $160K-$200K. Average: $1,350 rent, $180,000 purchase price (0.75% RV ratio).
32:26 Appreciation rates.
35:25 Future of rents and prices.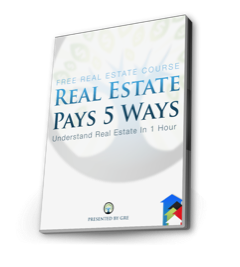 [et_bloom_inline optin_id=optin_18]