244: Housing Trends For The Next Decade with Logan Mohtashami
You've never thought about this "new way" to beat inflation.
Three ways to beat inflation:
1) Tie long-term fixed interest rate debt to a cash flowing property.
2) Own gold.
3) Spend your money.
Yes, I advocate spending your money. Die with memories, not dreams.
Housing Data Analyst Logan Mohtashami joins us.
Logan provides mortgage interest rate predictions to BankRate.com. National Mortgage News calls him a "social media star." He's published in Business Insider, Bloomberg Financial.
He believes:
Interest rates will stay low
There's no housing collapse imminent
Housing price growth will slowly continue
Rent demand will stay strong
Homeownership rate up to 66% in a decade
Inventory will stay low because people live in their homes longer
Birth rates will rise
Our high national debt doesn't matter
Logan is known as "The Chart Guy". Learn more about him at LoganMohtashami.com.
__________________
Want more wealth?
1) Grab my FREE E-book and Newsletter at: GetRichEducation.com/Book
2) Your actionable turnkey real estate investing opportunity: GREturnkey.com
3) Read my best-selling paperback: getbook.at/7moneymyths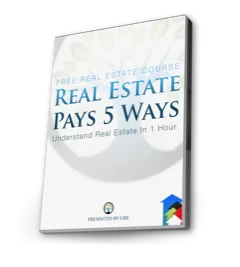 [et_bloom_inline optin_id=optin_18]