129: Finding Good Real Estate Deals In A Strong Market: Dallas, TX
Dallas, TX could be the strongest real estate market in the entire U.S. as it keeps experiencing staggering business, job, and population growth. In fact, Forbes has named Dallas, TX as the #1 place to invest in 2017. But if you live outside Dallas-Fort Worth, how do you capture the upside yourself? With turnkey single-family income property. Want more wealth? Visit GetRichEducation.com and 1) Subscribe to our free newsletter, and 2) Receive turnkey real estate investing opportunities. Listen to this week's show and learn:
02:50 Texas has had great economic fortune for decades. Geopolitical Strategist Peter Zeihan tells us that this will continue.
04:18 Dallas-Fort Worth's astounding population growth.
05:16 Why to invest in single-family homes rather than apartment buildings.
09:55 In a hot market, have a relationship with a team that can get housing inventory.
12:03 Competing for housing inventory. Targeting 7%+ cash-on-cash return.
15:31 Product type: SFHs with minimum of 3 BR, 2 BA, 2-car garage.
17:14 Don't "over-improve." Examples.
20:30 What type of person invests in turnkey real estate? Busy people.
22:38 In-house property management.
25:58 The economies of scale advantage with contractors.
28:30 Averages: rent income $1,600 and sale price $170,000.
29:51 Investors have one point of contact.
31:18 Management companies propose solutions, not just pose problems.
32:30 April 21-23: Attend the upcoming Dallas Income Property Tour & Workshop.
34:45 High tenant quality.
36:05 Positive cash flow.
Resources Mentioned >
Resources Mentioned: GetRichEducation.com/Texas | Blog Article: Triple Your Equity In Five Years | TheRealAssetInvestor.com/GRE | HighlandsMortgage.com | MidSouthHomeBuyers.com | GetRichEducation.com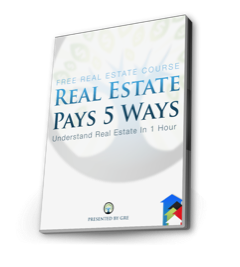 [et_bloom_inline optin_id=optin_18]