130: America's Money Answers Man: Jordan Goodman
The U.S. housing market shortage is on. Inventory is getting squeezed in many markets. Keith discusses. Jordan Goodman is our guest today. He's "America's Money Answers Man" and you've seen him answer money questions across the decades on The View, Fox News Network, CNN, CNBC, the CBS Evening News, Money Magazine, and terrestrial radio. He's also authored 13 books on personal finance. Jordan tells us: how you can use leverage, how to create a cash flow stream by making a real estate loan to others, what Donald Trump means to real estate investors, about the future of interest rates, consumer sentiment, and more. Want more wealth? Visit GetRichEducation.com and 1) Subscribe to our free newsletter, and 2) Receive turnkey real estate investing opportunities. Listen to this week's show and learn:
01:22 The U.S. housing squeeze is on. For example, in Seattle, one in only 263 homes is for sale.
04:24 Bubbles.
07:02 Jordan Goodman interview begins.
09:27 Leverage: dolphins vs. sharks.
16:28 Build an income stream of 8% cash flow by being a lender on commercial real estate.
27:18 Donald Trump and the real estate market.
31:21 The U.S. real estate shortage.
33:10 Interest rates.
34:27 Consumer sentiment and jobs.
37:32 Banks are not paying more on deposits, even with higher interest rates.
39:40 Reclaim your lost escrow dollars by using these websites.
Resources Mentioned >
Resources Mentioned: MoneyAnswers.com | NoradaRealEstate.com | TheRealAssetInvestor.com/GRE | HighlandsMortgage.com | MidSouthHomeBuyers.com | GetRichEducation.com | CommercialRealEstateIncomeFunds.com | VerifyMyMortgage.com | VerifyMyEscrow.com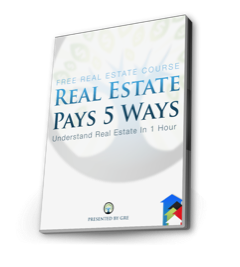 [et_bloom_inline optin_id=optin_18]