263: Will 30-Year Mortgages Disappear? With Caeli Ridge
Fannie Mae and Freddie Mac privatization could mean that the 30-year fixed amortizing loan – America's favorite – disappears.
Ridge Lending Group President Caeli Ridge & I discuss this and more.
I describe the difference between primary and secondary mortgage markets.
Mortgage interest rates have dropped more than 1% year-over-year.
Learn what it takes for you to qualify for an income property loan today: down payment, credit score, reserves, and debt-to-income ratio.
You can put 15%, 20%, or 25% down payment on an income SFH. We discuss the differences.
1) My FREE E-book and Newsletter at: GetRichEducation.com/Book
2) Your actionable turnkey real estate investing opportunity: GREturnkey.com
3) Read my best-selling paperback: getbook.at/7moneymyths
__________________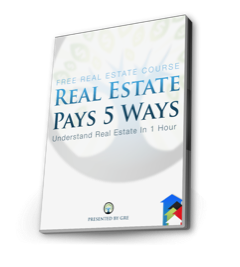 [et_bloom_inline optin_id=optin_18]