171: How To Attract Great Tenants, How To Profit From Inflation
Your tenant is your customer. I discuss how to attract and retain great tenants. You must think about how your tenant thinks. The quality of the asset you buy affects the quality of the tenant that you will attract. Six qualities tenants want are: 1) safety 2) move-in-ready condition 3) short commute distance 4) upgrades 5) neighborhood amenities 6) rent amount. It's not about what you would want in a rental unit, it's about what your tenant wants. Next, I tell you how to profit from inflation. Debt has a bad name. It shouldn't. I tell you why you want to consider borrowing massively to profit from inflation.
Want more wealth? 1) Grab my free newsletter at: GetRichEducation.com 2) For actionable turnkey real estate investing opportunities: GREturnkey.com 3) Read my new, best-selling book: GetRichEducation.com/Book Listen to this week's show and learn:
01:56 The definition of great tenants.
03:11 Avoid "A" and "D" class areas.
04:16 Six ways to attract great tenants.
13:23 How to retain the great tenants you've attracted.
20:55 How you can profit from inflation.
21:57 Inflation defined.
24:34 Why make extra mortgage principal payments?
27:28 Robert Kiyosaki.
31:05 The power of smart debt. How you get a "phantom" $40,000 gain per year on $1M debt.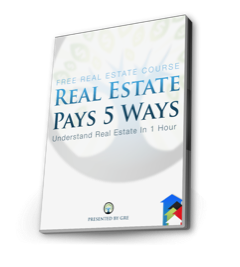 [et_bloom_inline optin_id=optin_18]