149: Investing with Little Rock Turnkey featuring Jeremy Veldman
When real estate markets heat up, some investors are tempted to invest in tiny towns with few industries. With 700,000 in the metro area, Little Rock, Arkansas is substantially larger. Little Rock's diversity of industry includes government, health care, education, and military. Arkansas could be the most landlord-friendly of all 50 states. Landlords aren't even obligated to make repairs. Little Rock Turnkey rehabilitates a property, places a qualified tenant, puts the property under management, and then sells it to you. It is expected that this "turnkey" property produces cash flow for you on Day 1.
Want more wealth? 1) Grab my free newsletter at: GetRichEducation.com 2) For actionable turnkey real estate investing opportunities: GREturnkey.com 3) Read my new, best-selling book: GetRichEducation.com/Book
Listen to this week's show and learn:
02:22 Pay attention to your monthly Property Manager statement.
05:08 Helping your profits: estimates vs. quotes.
07:37 Jeremy Veldman interview begins.
09:37 Little Rock's job sectors.
11:00 Is Arkansas still the most landlord-friendly of all 50 states? 15-day evictions.
16:35 Single-family houses, typically brick houses of 3 BR / 2 BA. Renovation extent explained.
19:14 Tenant-supplied appliances.
20:41 3515 Green Drive: $1,050 projected rent, $105,000 purchase price, 1,570 sq. ft.
23:56 Rent-to-value ratio. The next most important numbers are property tax, mortgage interest rate.
25:30 Tenant profile.
28:52 Affordability: Arkansas is #1.
31:55 Property management.
33:47 Neighborhood character: 2/3rds owner-occupant.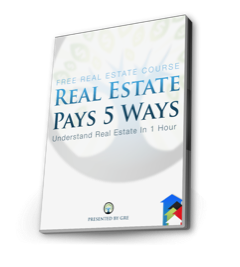 [et_bloom_inline optin_id=optin_18]