71: Daniel Amerman | What Could Cause A Housing Crash?
Chartered financial analyst, author, and speaker with an MBA in finance, Daniel Amerman discusses causes of a financial crisis. As a former real estate investing analyst, he relates today's macroeconomy to real estate investors. Want more wealth? Visit GetRichEducation.com and 1) Subscribe to our free newsletter, and 2) Receive Turnkey RE webinar opportunities. Listen to this week's show and learn:
01:55 Why Keith is a student along with you today.
03:28 Enhancing your podcast listening experience – compressed file size, time stamps.
05:33 Daniel Amerman interview begins.
07:08 The economic challenges in today's environment.
08:04 Financial Repression is government dominance over markets.
11:31 Ways our government gets rid of its massive debt: default, austerity, high inflation, or low interest rates.
14:47 Inflation is still punishing savers.
17:27 Why can't the U.S. just keep running up even more debt?
21:23 Daniel Amerman's thoughts on how Keith secures loans.
23:48 What's coming – inflation or deflation?
30:18 Would deflation lead to a housing crash?
33:07 Will the Fed "save the day" if we tip into deflation?
37:25 Triggers of a housing crash – what to look for.
39:50 How to profit yourself by aligning your interests with government policy.
Resources Mentioned >
Resources: DanielAmerman.com – Daniel Amerman's website. Free resources. RidgeLendingGroup.com or 1-855-74-RIDGE. Call them today. Why? They specialize in income property loans & can finance up to 35 rental properties for you. NoradaRealEstate.com or call (800) 611-3060. Your Premier Source for Nationwide Turnkey Cash-Flow Investment Property. GetRichEducation.com – that's where to subscribe to our free newsletter, receive turnkey real estate webinar opportunities, and see all Events. Download the GRE Android App at Google Play to keep the GRE icon right on your phone's home screen! We would be so grateful if you wrote a review! Here's how to write one at: iTunes, Stitcher, and Android. To get a free GRE logo decal for your review, send: 1) A screenshot of your review. 2) Your mailing address to: Info@GetRichEducation.com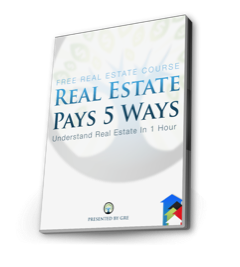 [et_bloom_inline optin_id=optin_18]