Most people sell their time for dollars.
Were you really meant to do what you're doing right now?
Mark Twain said, "Why not go out on a limb? That's where the fruit is."
Culture conditions most people to live an average, stale life.
Don't trade away your authenticity for approval.
In over 6,000 years of human history, being a conformer is not a success recipe.
40 rental doors x $150 cash flow = $6,000 per month. This buys you time.
Don't fear failure; fear not trying. 
Powerful assignment: write your own obituary.
No one achieves anything extraordinary by playing it safe.
People that say, "I want to live frugally." actually want to say, "I want to live well." 
But they don't know how.
Get residual real estate income at: www.GREturnkey.com 
I update you on asset class prices over the past year.
Americans paid $4.5T in rent this past decade.
The median homebuyer age is up to 47.
Corelogic expects a 5.4% housing price jump in 2020.
Housing shortages should continue at the low end of the market.
Nearly every news outlet reports a stable housing environment.
Why? Demand exceeds supply, appreciation rates are sustainable, stringent loan requirements, inflation-adjusted home prices are often still below 2005 levels.
__________________
Want more wealth? 1) Grab my free newsletter at: GetRichEducation.com 2) For actionable turnkey real estate investing opportunities: GREturnkey.com 3) Read my new, best-selling book: GetRichEducation.com/Book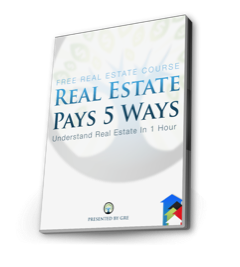 [et_bloom_inline optin_id=optin_18]