60: Own Cash-Flowing Panama Coffee Farm Parcels with David Sewell
Released Dec 04, 2015
Learn how to invest in cash-flowing Panama coffee farm parcels and diversity in an asset outside the US. It's completely uncorrelated with residential real estate. Learn more at GetRichEducation.com/Coffee Want more wealth? Visit GetRichEducation.com and 1) Subscribe to our free newsletter, and 2) Receive Turnkey RE webinar opportunities. Listen to this week's show and learn:
01:00 Keith comes to you from Boquete, Panama today, where he completed a 3-day group tour for coffee farm investors.
02:00 Why coffee?
03:54 Why Panama?
04:55 The business model – "turnkey" coffee farm investing.
07:11 What it's like to walk the coffee farm plantations.
09:22 The investor crop harvest is ahead of schedule.
10:12 David Sewell interview begins.
14:14 Three pillars of sustainability: 1) Economic. 2) Environmental. 3) Social.
17:16 Four farms have now been sold out to investors.
17:34 The professionally-trained team includes a General Manager whom is an Engineer and Farm Foreman whom is an Agronomist. This team understands management of soil and people.
18:22 An on-site coffee processing mill is planned be added. This provides coffee traceability.
20:28 A coffee laboratory exists nearby for coffee grading and scoring.
22:12 Coffee is scored on attributes like: taste, aroma, acidity, and body.
27:44 International Coffee Farms' longer-term goals and future.
29:28 How this investment protects your from creditors and predators.
30:58 Deeded parcel ownership for investors.
33:40 Your price per parcel and your projected ROI.
35:08 The next investor group tour. 36:16 You can invest with either cash or IRA funds.
39:09 The $500 IRA setup fee is waived for GRE listeners that register their interest (no obligation to act) at GetRichEducation.com/Coffee by Feb. 29, 2016.
40:18 This is a long-term investment. Your first investor cash flow check is typically received 12-15 months after your parcel purchase.
42:36 As an investor, ask "How am I doing good in the world?"
43:15 After the coffee tour, Keith & a GRE listener climbed Panama's highest mountain together.
Resources Mentioned >
Resources: GetRichEducation.com/Coffee – Register here to receive your free investor report, and for a $500 discount on IRA setup through Feb. 29, 2016. (No obligation to act). scaa.org – Specialty Coffee Association of America. This is coffee's international quality scoring system. MidSouthHomeBuyers.com or call (901) 217-4663 for Top-Notch Turnkey Rental Properties. NoradaRealEstate.com or call (800) 611-3060. Your Premier Source for Nationwide Turnkey Cash-Flow Investment Property. GetRichEducation.com – that's where to subscribe to our free newsletter, receive turnkey real estate webinar opportunities, and see all Events. Download the GRE Android App at Google Play to keep the GRE icon right on your phone's home screen! We would be so grateful if you wrote a review! Here's how to write one at: iTunes, Stitcher, and Android. To get a free GRE logo decal for your review, send: 1) A screenshot of your review. 2) Your mailing address to: Info@GetRichEducation.com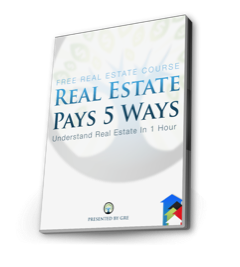 [et_bloom_inline optin_id=optin_18]