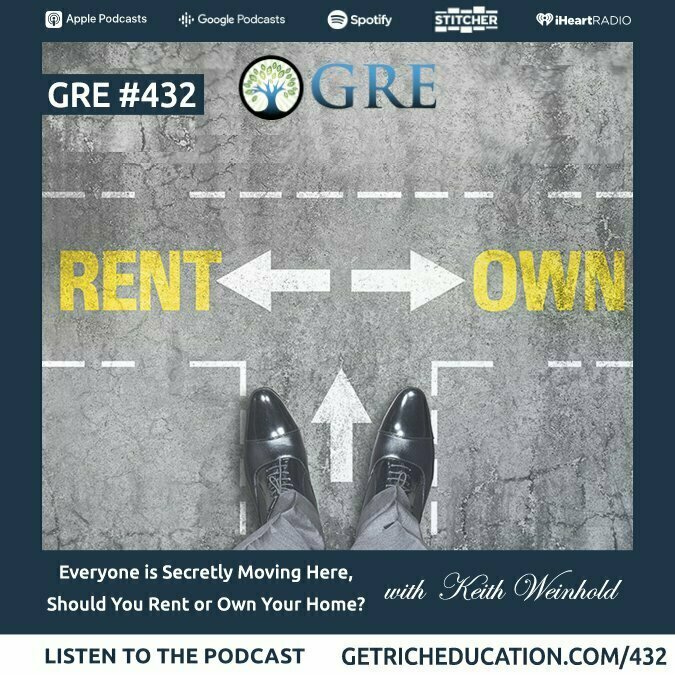 Everyone is moving here. Where is "here"? You get an answer that you never expected.
Among those that move, it's not for job-related reasons. It's housing-related.
The American mobility rate has declined from 20% in the middle of the last century to 8.4% today. Learn three reasons why more Americans are staying in-place.
Lower domestic migration can have positive results like: less stress, more community formation, longer tenancies, and a boon for the remodeling industry.
The negative impacts include headwinds for real estate agents and mortgage loan companies.
Should you rent or own the home that you live in?
Learn 18 rent vs. own trade-offs.
Paying rent is NOT the same as throwing money away. 
Join me live on tomorrow's webinar about car wash cash flow. You can ask me questions. Register free now at: www.GREwebinars.com
Resources mentioned:
Show Notes:
Join me live on tomorrow's car wash webinar:
You're listening to the show that has created more financial freedom for busy people than nearly any show in the world.
Wealthy people's money either starts out or ends up in real estate. You need to become an investor, but you can't lose your time. Without being a landlord or flipper, you learn about strategic passive real estate investing to create generational wealth.
Become educated about real estate investing with GRE's 1-hour video course: Real Estate Pays 5 Ways.