34: Get Out Of The Rat Race with Gena Lofton
Released Jun 05, 2015
Author, Investor, and Entrepreneur Gena Lofton transformed her life from homeless in southcentral Los Angeles to owning 2,000 rental units today. Listen to this week's show and learn:
02:12  What the concept of "Sending the elevator back down" means.
10:55  One wealth-building element is being a contrarian.
13:34  Gena didn't have a "Rich Dad" or a "Poor Dad."
15:45  The value in Gena's book is its beautiful simplicity.
16:41  How to know when your "why" is strong enough.
20:24  The "genie" inside of us.
21:14  How Gena gets rich with debt.
Resources mentioned: Book – Escape The Madness: 10 Steps To Get Out Of The Rat Race PassiveIncomeAdvisors.com – Gena's website TheLandGeek.com/GRE MidSouthHomeBuyers.com New! Check out the beta version site at GetRichEducation.com Download the GRE Android App at Google Play and keep the GRE icon right on your phone's home screen! We would be grateful to you for writing a review. Here's how to write one on: iTunes, Stitcher, or Android!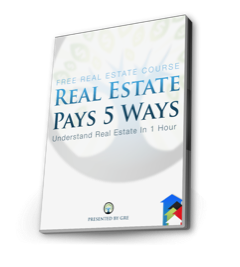 [et_bloom_inline optin_id=optin_18]