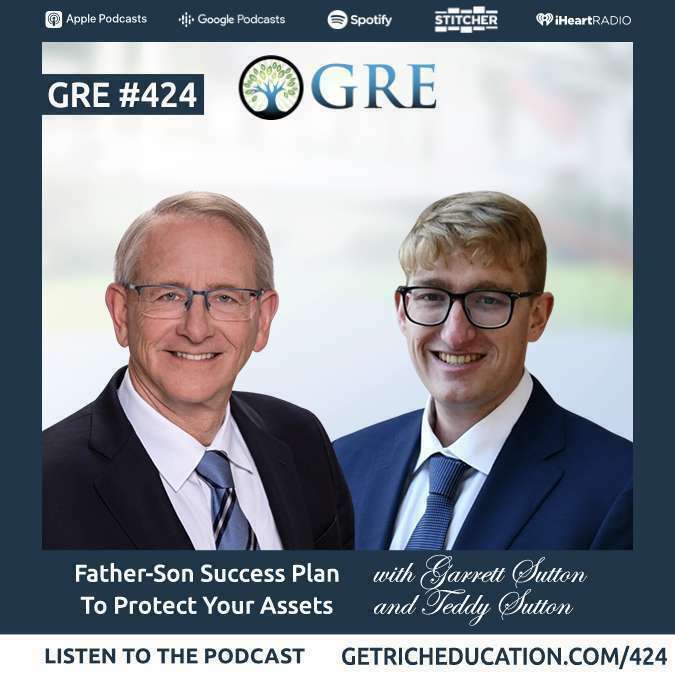 The ideal inflation rate is zero just like the ideal theft rate is zero.
When lower inflation (7.7%) was recently reported, mortgage rates experienced a record daily drop.
I detail the implosion of crypto exchange, FTX. It was a Ponzi scheme. 2022 is the 2008 of crypto.
Garrett Sutton and his son, Ted Sutton, announce the father-son succession plan. They are attorneys that help protect your real estate from lawsuits at Corporate Direct.
Ted's experience at a Chilean copper mine helped make him pivot from a mining engineering track and into law.
RE investors have three main lines of defense: 1) Ethical operations. 2) Insurance. 3) LLC.
Learn how to properly form and maintain an LLC.
Don't try to win a lawsuit. Avoid it in the first place.
Learn why landlords get sued today.
Corporate Direct provides free 15-minute consultations.
Resources mentioned:
Show Notes:
Corporate Direct protects your biz & real estate from lawsuits:
You're listening to the show that has created more financial freedom for busy people than nearly any show in the world.
Wealthy people's money either starts out or ends up in real estate. You need to become an investor, but you can't lose your time. Without being a landlord or flipper, you learn about strategic passive real estate investing to create generational wealth.
Become educated about real estate investing with GRE's 1-hour video course: Real Estate Pays 5 Ways.